product penetration without needle
E-Finger®: non invasive mesotherapy by electroporation
The E-Finger® nourishes and stimulates the skin cells thanks to the technique of electroporation which consists in the generation of non-invasive micro-currents.
Over time, the skin loses elasticity and collagen levels. The first signs of skin aging appear.
A progressive and sustainable restructuration at the epidermal and dermal levels is necessary.
E-FINGER® : Product's penetration, blood microcirculation and muscles stimulation.
USER ASSIST® : Smart analysis for unique and suitable treatment for each patient.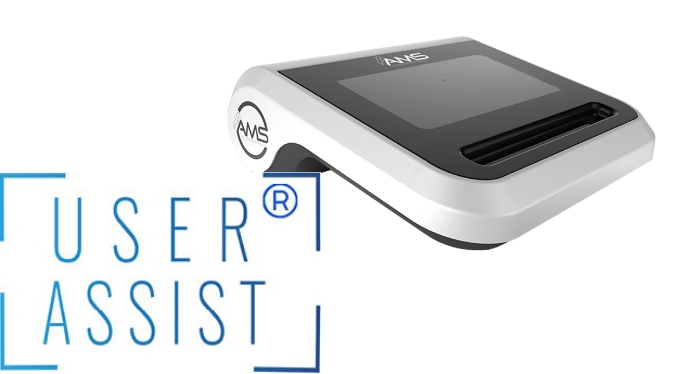 USER ASSIST® – Artificial Intelligence
The first anti-aging face device which ensures the quality and customized results for all patients.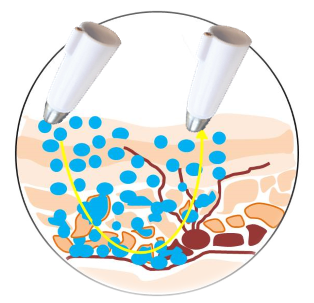 MICRO-CURRENTS : GLOBAL ANTI-AGING SOLUTION
DERMAL program : Iontophoresis, Electrophoresis and Biphoretic (association of both) micro-currents ensure a deep penetration of an universality of cosmetic products.
Indications → Anti-aging, Radiance, Wrinkles, Fine lines
VASCULAR program : An unique micro-current of gentle intensity to oxygenate the tissues and restore the blood's micro-circulation.
Indications → Black circles, Redness, Rosacea vessels, Dull skin
MUSCLE program : An electrolift micro-current to ensure a natural and efficient muscles stimulation.
Indications → Toning, Firming, Enhancement, Lifting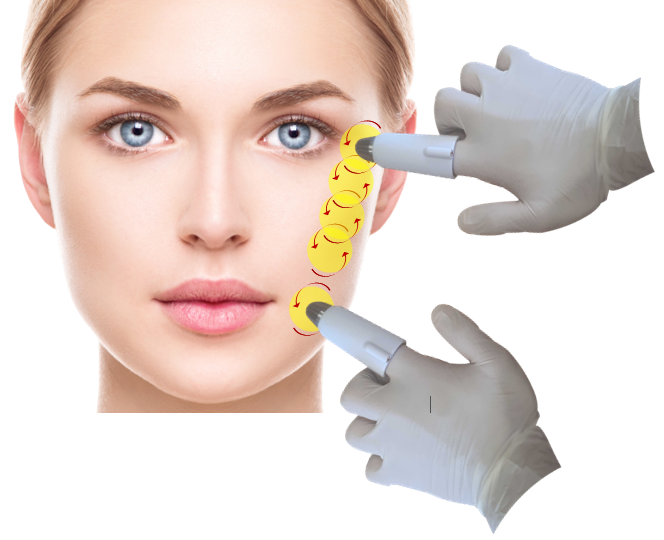 ---
Principe of use
E-Finger®
The time for wired connectors is over. Electrodes are now wireless.
Through a Bluetooth connection, the E-Finger® box transmits the micro-current to the watch which is itself connected to fingers (electrodes) applicators.
The micro-current acts between the 2 fingers in contact on the skin surface. The patient no longer holds any electrode.
Thanks to the electronic fingers movements, the practitioner gives more precision in sensitive areas and optimal comfort.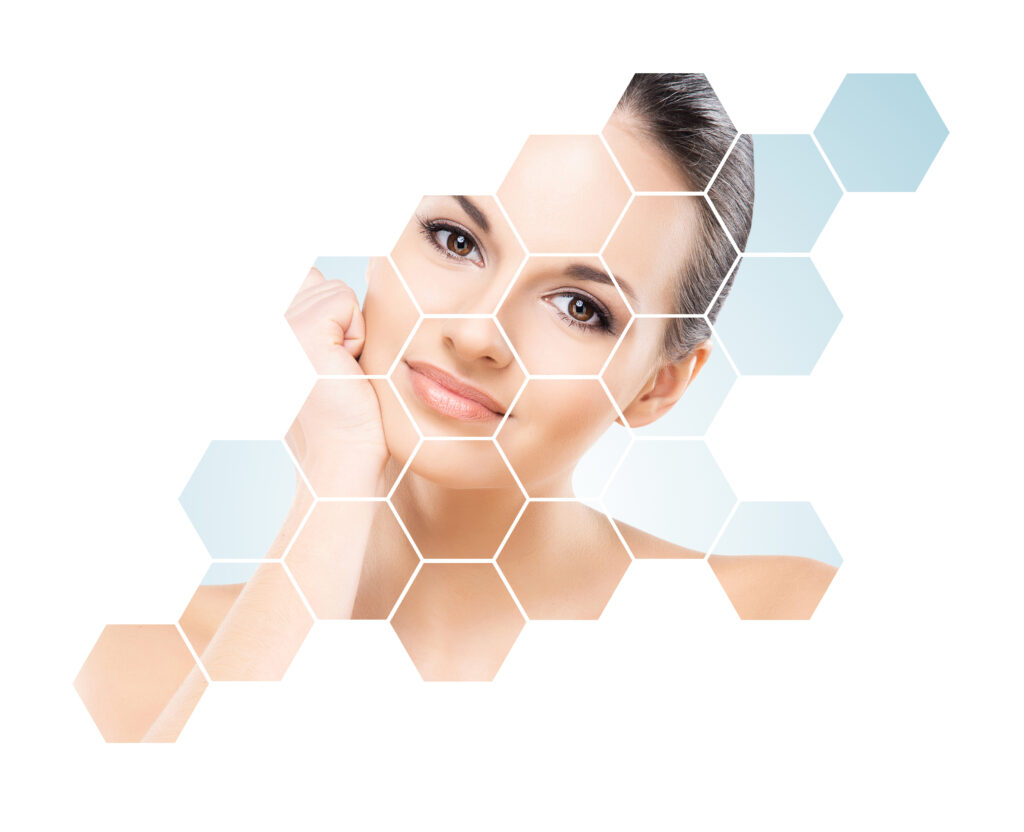 USER ASSIST®
USER ASSIST® is an Artificial Intelligence which reacts in live with the patient's expectations.
Gender, age, cutaneous state, skin type and expected effect are informed and analyzed by USER ASSIST®. A cross-refering data adjusts automatically the session parameters to be perfectly suitable to each patient's skin.
Thanks to its interactive abilities, USER ASSIST® proposes an unique treatment protocol and ensures the quality of the results.
The E-Finger® and its USER ASSIST® pilot system are on this way the unique and intelligent anti-aging technology for medical and aesthetic service.
E-Finger® : Others technical features
Double Pilot Control® (two simultaneous treatments possible)
Bluetooth operator
Universal cosmetics compatibility
Non-invasive and painless

The effectiveness is immediate and the results visible at the end of the session. For sustainable results, we recommend a cure of 4 to 8 treatments at the rate of one session per week on average.
Like all our devices, the E-Finger® has a 2 years manufacturer's warranty.
---
PROFESSIONAL E-FINGER® TECHNOLOGY FOR YOUR DAILY CARE
Home Device® : NON-INVASIVE MESOTHERAPY AVAILABLE TO THE GENERAL PUBLIC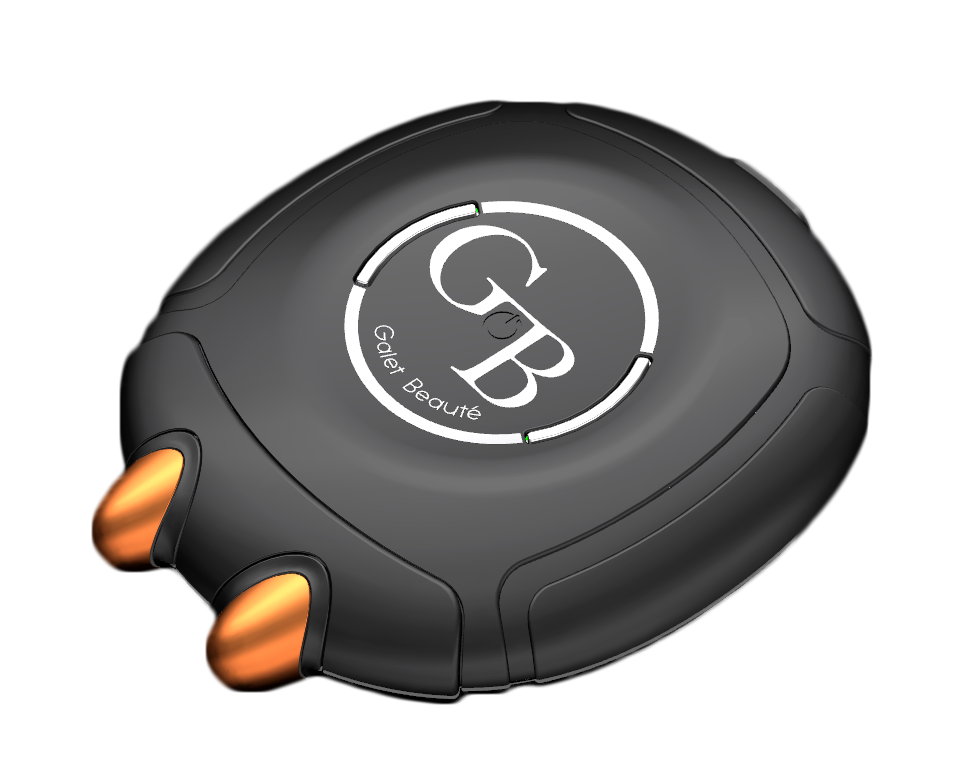 Guaranteed for 2 years, the Home Device® has an autonomy of 7 hours equivalent to 100 treatments of 4 minutes.