polarizing plasma by AAMS
PLASMA GUN®: the fourth STATE OF MATTER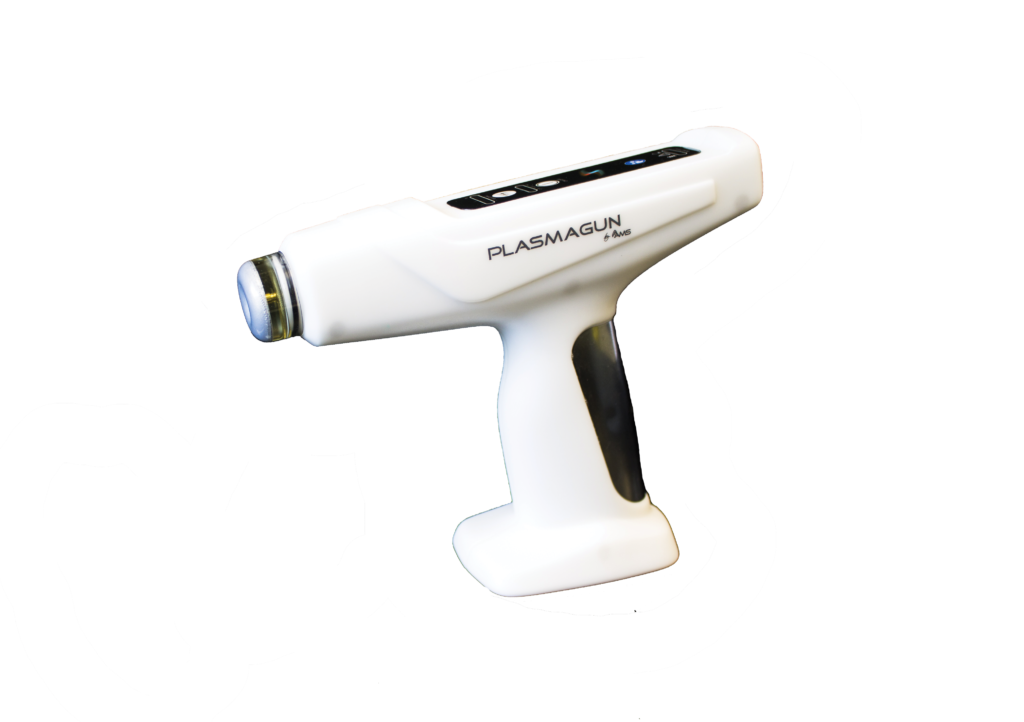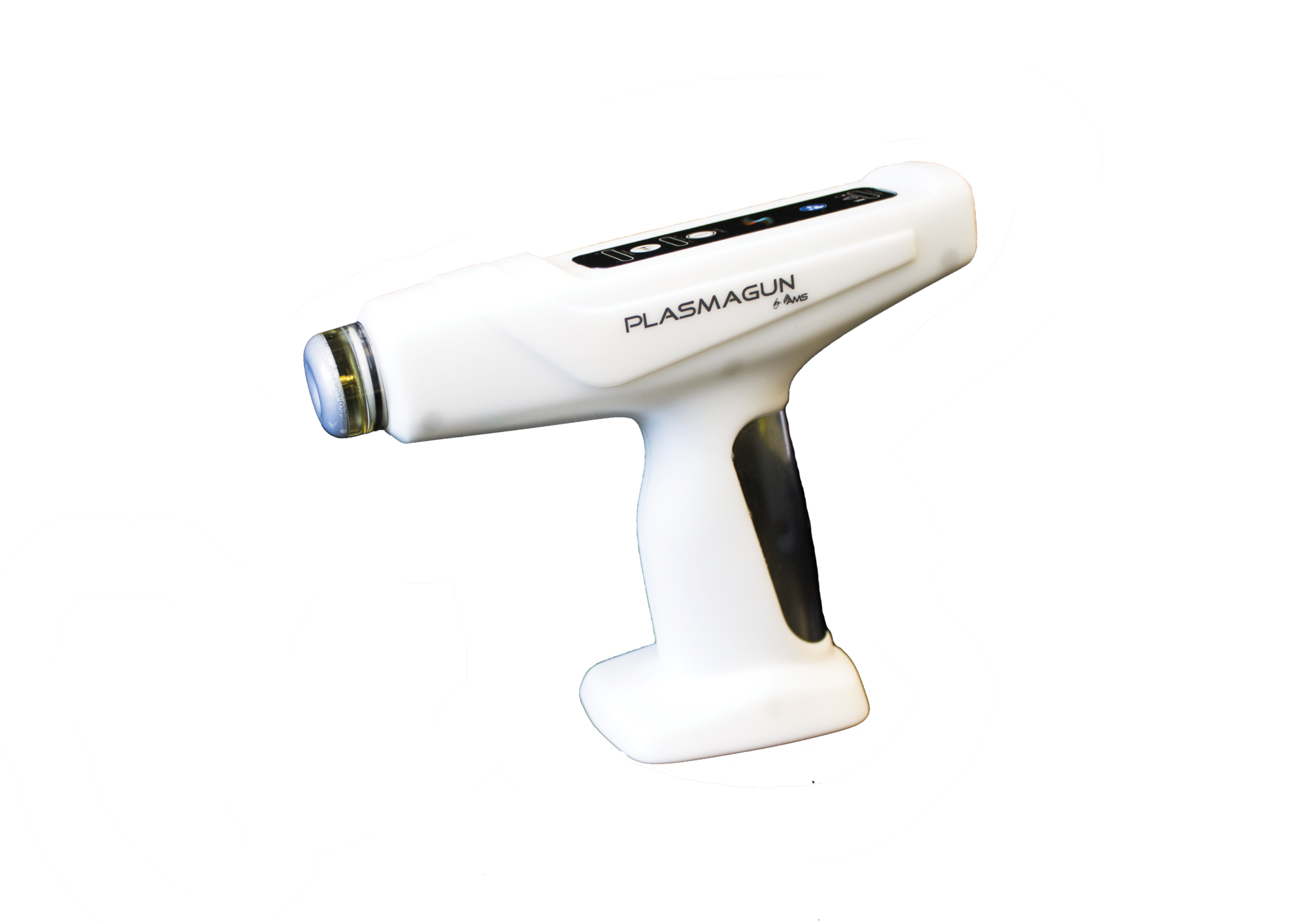 The Plasma Gun® is the first polarizing plasma generator which has a large application surface.
With three diffusion modes: hot, cold and hybrid, the Plasma Gun® masters all the properties of plasma to disinfect, restructure, improve or repair the skin in a non-surgical way.
Particularly effective on the epidermis and the dermis, the Plasma Gun mainly treats wrinkles, stretch marks, scars, acne, skin imperfections and more generally skin anti-aging.
With results close to those obtained by surgery, the Plasma Gun® offers a safe, fast and affordable solution.
Hot Plasma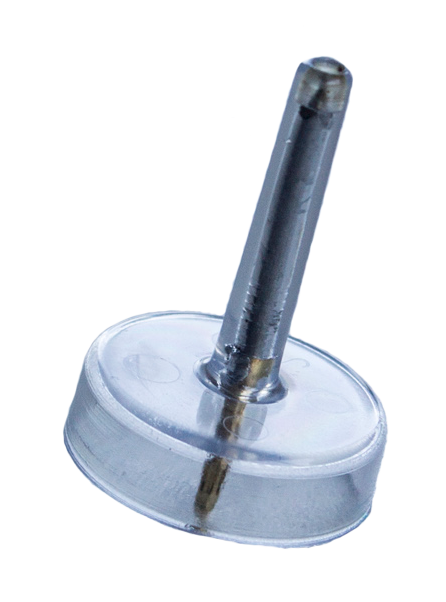 Patented technology, the Plasma Gun® uses a tip that generates a micro-arc by ionization of the ambient air. The plasma stimulates the production of collagen, elastin and fibroblasts. Used on the most part of plasma devices, traditional plasma consists in emitting hot plasma continuously without electronic management of the dose. The user must manage by himself the exposure time on the skin and therefore the intensity of the emission.
The Plasma Gun® is mainly intended for the removal of skin roughness such as warts, melanocytic nevus, pendulum fibroids.
cold Plasma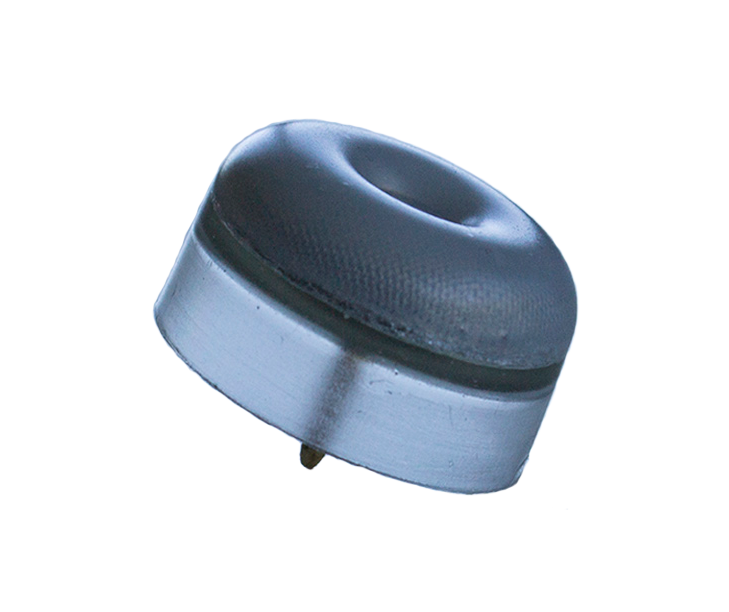 The Plasma Gun® generates cold plasma throught a patented DBD C® (Dielectric Barrier Discharge Cold®) tip especially created for this application. It combines specific materials studied components to conserve all the temperature resulting in order to diffuse all the Plasma energy on a wide area.
Without pain or heat feeling the plasma energy is immediately absorbed by the skin for bactericidal, healing and regenerating effects. Cold plasma is also used for the penetration of active products by Plasmaporation..
Hybrid plasma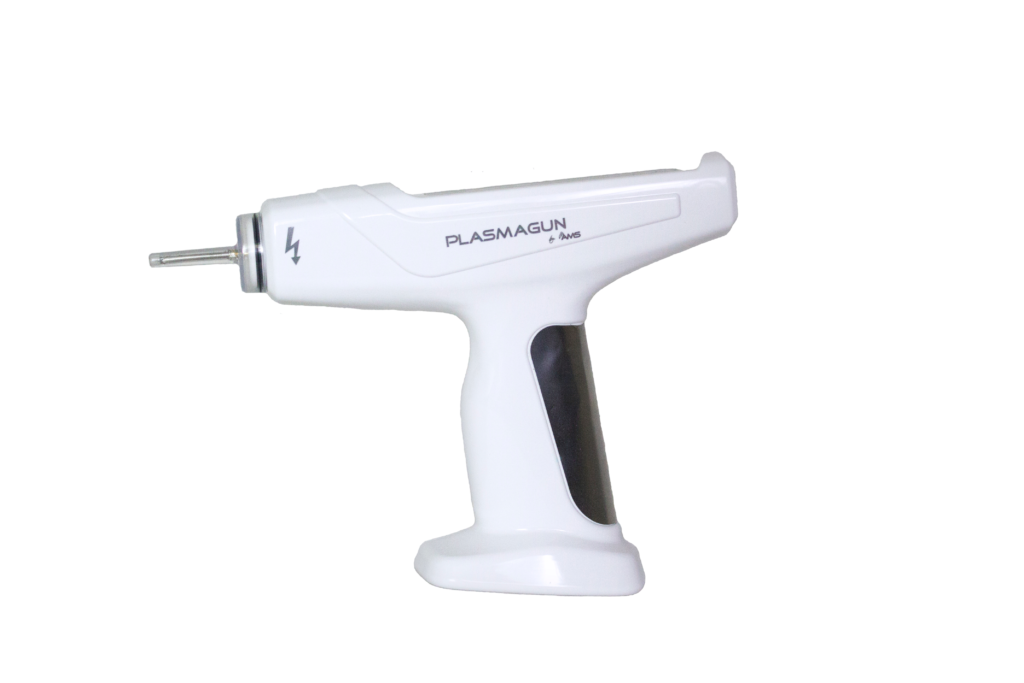 Unique in the world, the Plasma Gun® offers a perfectly homogeneous, secure and easy to use treatment thanks to 2 worldwide exclusivities:
The patented DBD H® (Dielectric Barrier Discharge Hot®) tip. Easy to use the DBD H® tip is applied in direct contact with the skin. Its Dielectric Barrier Discharge technology generates the plasma always at the same distance with the skin for a plasma intensity perfectly identical and controlled.
Hybrid Mode : the Plasma Gun® is the unique plasma device which has a Hybrid plasma program. This new technology controls the exact dose of plasma emitted on each point. Controlled and standardized each treatment point got exactly the same plasma intensity for a perfectly homogeneous and safe treatment..
---
the plasma: technical explanations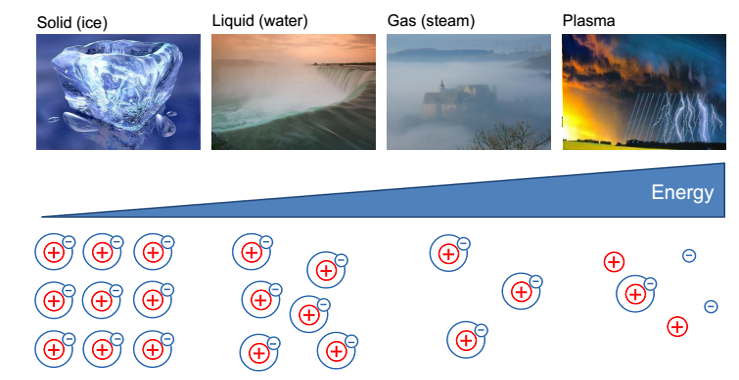 Like liquid, solid and gas, plasma is a state of matter. It is a partially or fully ionized material: it consists of a mixture of neutral particles, positive ions (atoms or molecules that have lost one or more electrons) and negative electrons.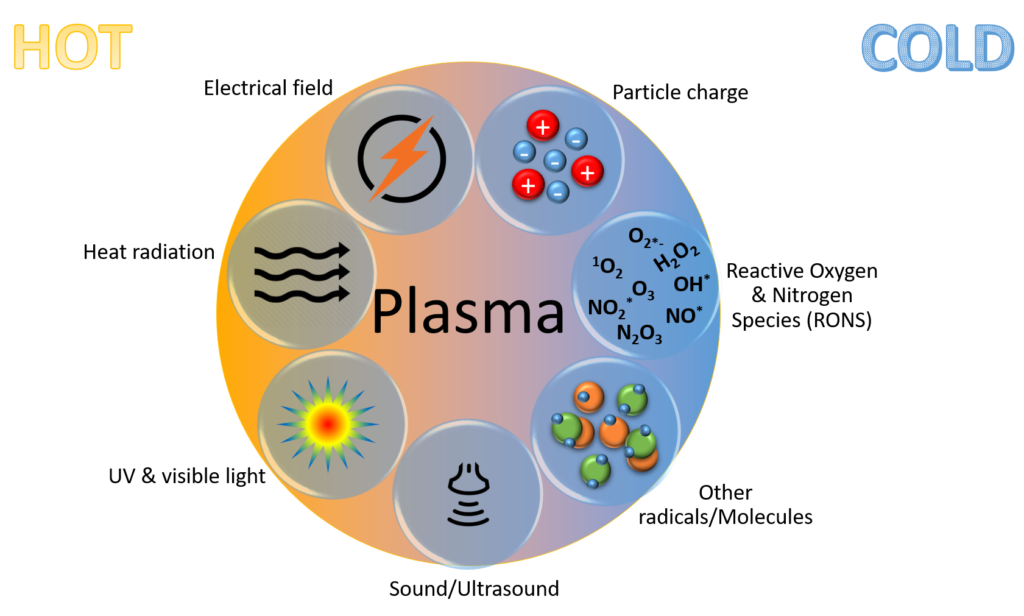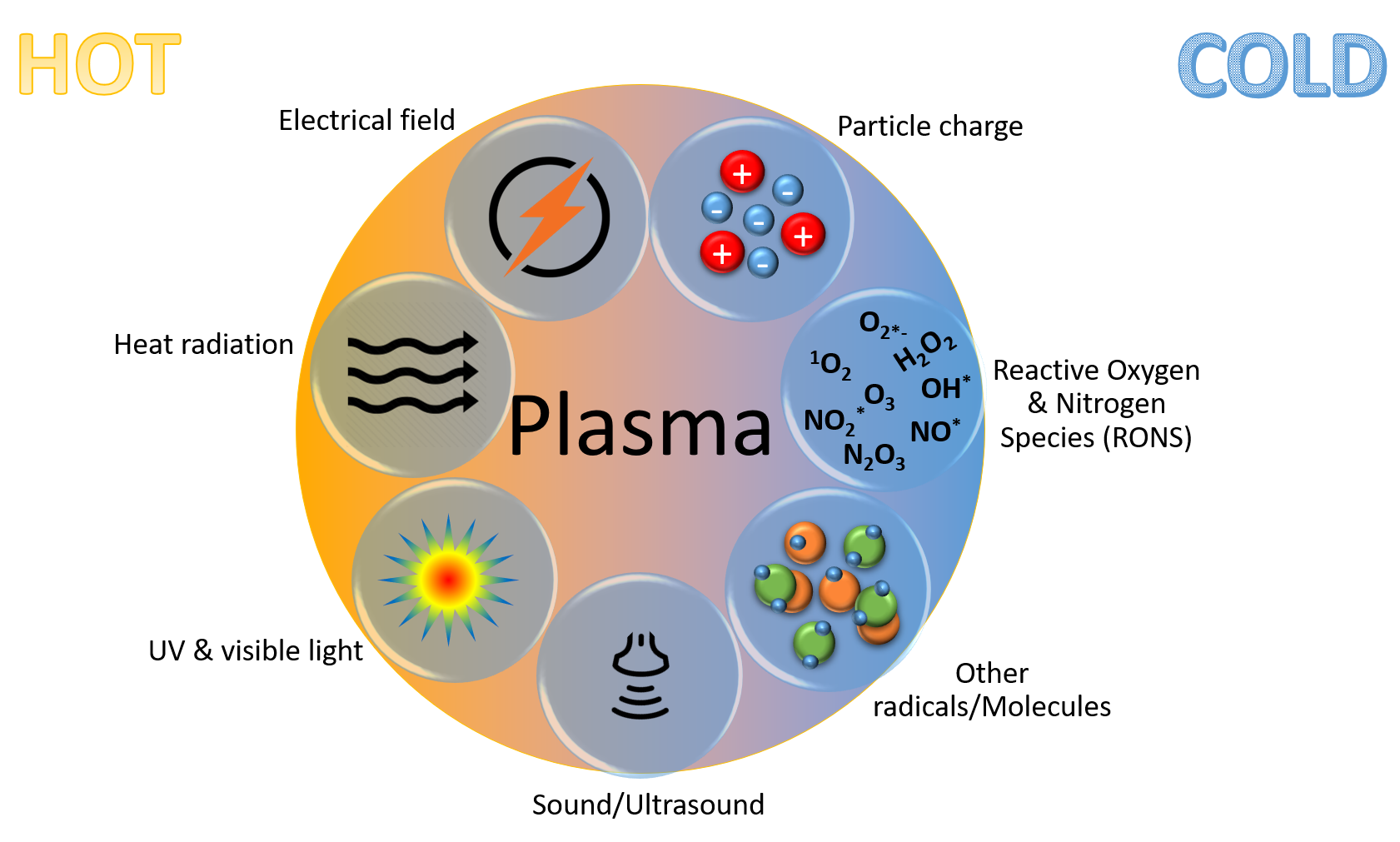 A plasma is electrically neutral and its particles interact with each other. The energy delivered (J/cm²) is instantly perceptible by our sensory system as soon as cold Plasma is generated: sight (purple light in the dark), hearing (high-pitched sound), touch (slight tingling sensation) and smell (ozone or coin).
---
CLINICAL RESULTS
Like all our ranges, the Plasma Gun® has a 2 years manufacturer's warranty.